Gallup Reports 6% of U.S Homes Burglarized Annually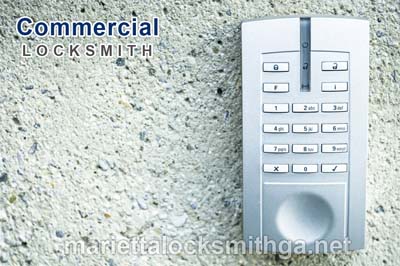 While property crimes continue to decline, this Gallup report suggests that enough U.S homes are still being burglarized annually to encourage homeowners to be preventative. Marietta Locksmith Georgia offers these practical suggestions to discourage home invasions.
Marietta, Georgia, United States - February 27, 2017 /MarketersMedia/ — According to Gallup research, one in four U.S. households and one in five Americans are affected by property crimes every year. Becoming a victim can be avoided by following these few simple, yet practical suggestions to divert giving anyone the time and opportunity to break-in.
Often times, being proactive can help prevent home invasions. Homeowner's who have experienced such an unfortunate incident are generally more aware of home security than someone who has never had a home invasion. This is a terrifying experience that can be avoided with a little forethought. "Negligence is often the culprit," says BILL EVANSTON of Marietta Locksmith Georgia. Since all an intruder needs is time and opportunity, don't give it to them. That might be easier said than done, however, it can be accomplished. There are practical ways to avoid home invasions that each homeowner can take.
BILL suggests, having a security system installed that will sound an alarm as soon as an intruder is detected. Once the alarm sounds, it will not provide the burglar with enough 'time' to steal valuables. Don't give them the 'opportunity' to break cheap locks. Instead, opt for Grade 1 or 2 deadbolt locks installed by a locksmith. These are difficult for an intruder to break, thus eliminating the 'opportunity' to enter the home. However, they are no good if they are not locked. When leaving home, it is extremely important to make sure all locks have been checked and locked. Neglecting to do so provides burglars with the chance to get into your home without any challenges.
Marietta Locksmith Georgia is a well-established locksmith service providing residential, automotive and commercial services. They provide high-quality lock making, lock installation and rekeying services at affordable prices. With their around-the-clock services, customers can receive services quickly.
Learn more about the useful locksmith services of Marietta Locksmith Georgia by visiting them on Yelp.
Contact Info:
Name: Bill Evanston
Organization: Marietta Locksmith Georgia
Address: 825 Powder Springs St SE, Marietta, GA 30064
Phone: (770) 640-1804
Video URL: https://youtu.be/erft02t_qQk
Source URL: http://marketersmedia.com/gallup-reports-theft-and-vandalism-still-most-common-crimes/173069
For more information, please visit http://www.mariettalocksmithga.net/
Source: MarketersMedia
Release ID: 173069